Meiro Business Explorer: New DM channel, Mobile Push, is live
6.2.2023
3 min read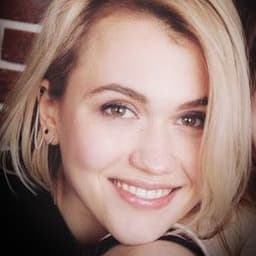 ---
Let's talk about mobile push notifications. If you own a smartphone, then chances are you receive them daily. And suppose your business relies on a mobile app to interact with customers. In that case, there is a 100% certainty that you need to use personalized push notifications to drive your app retention and create more marketing opportunities by engaging with the users in a meaningful way.  The key word is personalization, as stats show that making the content of your push message specific to your customer can quadruple its open rate.  Meiro's new channel, Mobile Push, can help you do exactly that:
Utilize the entirety of collected customer data to craft and send out personalized push notifications to the desired audience segments to maximize your brand engagement, ROI, and user experience.
Mobile Push is now available across all customer instances and is included in the standard CDP package. Yes, this awesome feature (like the rest of them) comes at no additional cost.  Here are a few ways how you can personalize push messaging with Meiro Mobile Push:
Send only relevant promos and updates
Know your customer and use data-driven insights to your advantage. Launch custom push campaigns leveraging insights into their name, behavior, location, time zone, favorite product categories, and more. Notify your users about hot deals and special offers, send promo codes, and make sure to create a sense of urgency around your campaign 😉
Boost conversions and prevent churn
What if your user has abandoned his shopping cart? Or did he not log in for seven days? Or has your prospect not completed his registration in the first place? Anticipate all these scenarios and be ready to win your users back by sending them a gentle, personalized push with a friendly call to action. Be a pro at this — optimize your open rates by timing those messages for the hours when users are most active.
Build loyalty with personalized transactional notifications
This feature can be used across all industries, from banking to retail, to make the user journey seamless and your customer interactions valuable. Use Meiro's Mobile Push to notify customers that their order has been shipped, loan approved, or password changed. A quick tip: adjust the frequency of sending push notifications — depending on the business, "the more, the better" is not always a reliable rule of thumb.  Here are more tips and tricks on how to make the most of your push notifications with Meiro: Read our blog: Learn about best practices for mobile push personalization Visit the documentation: Every use case for your mobile push
---
Elina Safargulova
Eli joined Meiro to take care of digital and content marketing satisfying her passion for communications and interest in MarTech and CX. At the same time she studies psychology, loved hiking, and is a proud plant (and cat) mama.
---