In the <a href="https://lastwordmedia.eventscase.com/EN/WITAsiaAwards" target="_blank" rel="noopener noreferrer">Women in IT 2020 Awards Series Asian Edition</a>, Pavel Bulowski, Meiro CMO was awarded the Male Ally of the year. I am humbled and proud that he got the award despite being among an amazing group of other fellow male allies.
This award is to recognise a senior male figure who has gone out of his way to improve the diversity levels of women in IT, within the organisation , and/or in the wider community.
<h2><b>What did he do?</b></h2> He saw that there was a gap - there were not enough female data analysts and data scientists and the field lacked diversity. To fill in the gap, Pavel came up with the idea to create a workshop for women to teach them data and tech skills. Hence, in October 2016, Pavel &amp; I started <a href="https://www.shelovesdata.com/" target="_blank" rel="noopener noreferrer">She Loves Data</a> in Singapore which we kicked off with a free Intro to Data workshop for women only.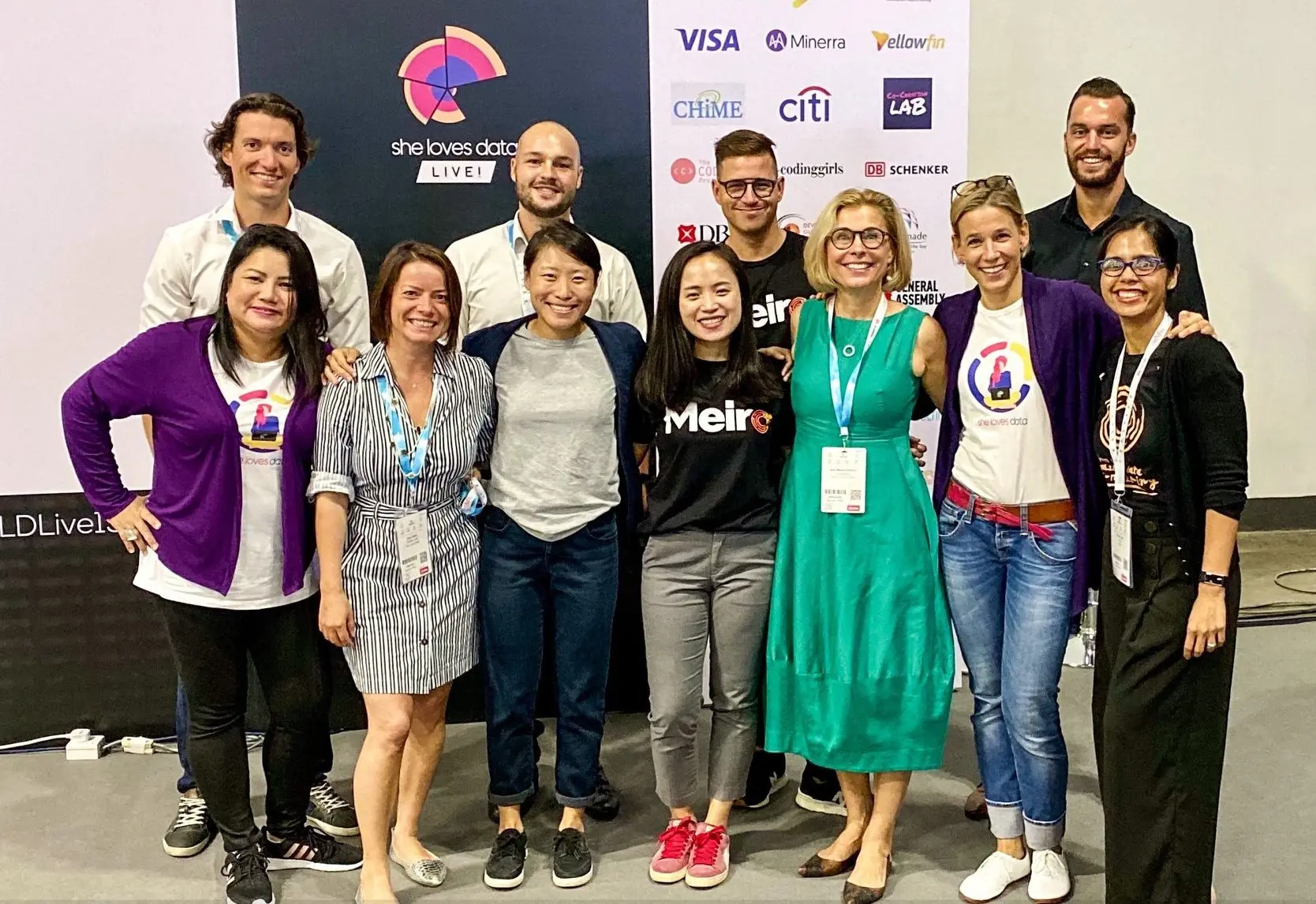 Since then, more than <strong>140 free tech/data/AI/ML workshops, meetups, and seminars</strong> were conducted with more than <strong>10,000 women trained, </strong>over<strong> 16,000 members, </strong>and <strong>130+ volunteers</strong> for the events across<strong> 16 chapters</strong> in <strong>15 countries</strong> - Singapore, Malaysia, Indonesia, Hong Kong, Philippines, Cambodia, New Zealand, Australia, Nigeria, South Africa, California, Armenia, and Europe.
At She Loves Data, Pavel supports and teaches the volunteers digital marketing skills. He also guides them in implementing the latest marketing technology and trends for the She Loves Data digital communication strategy.
To ensure that She Loves Data members have continuity after joining the program, Pavel assists them in landing data-related position at Meiro or at one of Meiro's or Shelovesdata's partners afterward.
"I am honoured by this great recognition for my work with the teams at Meiro and She Loves Data. Equality and diversity have always been the norm for us and I wish to see that this mindset moves out of the CSR departments and into boardrooms. Because ultimately, it would elevate any business as a whole," commented Pavel on winning this award.
<h2><b>Why this is a big deal for Meiro</b></h2> This recognition is important for a tech startup as it shows that <a href="https://www.meiro.io/product/" target="_blank" rel="noopener noreferrer">Meiro</a> goes beyond just running a business and delivering results for clients. We are on a mission to create an environment that is full of <strong>diversity</strong> and of <strong>equal opportunity</strong> where everyone is able to leverage data <strong>regardless of their gender, age, nationality, and culture.</strong>