Click and Mortar – The new reality for retail
23.2.2021
10 min read
It's been a tough time for retail, even for the biggest players like Zara who announced its net profit fell 70% in 2020. An industry that once stood solid in its brick and mortar foundations with bustling crowds now seems shaken by the developments of the past few years.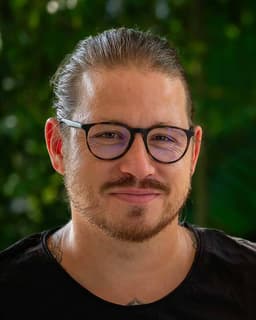 ---
It's been a tough time for retail, even for the biggest players like Zara who announced its net profit fell 70% in 2020. An industry that once stood solid in its brick and mortar foundations with bustling crowds now seems shaken by the developments of the past few years. First, it was the pandemic, which led to empty malls and shopping areas and sped up the need for retailers to migrate to digital. But even that migration now faces a massive obstacle – the dreaded 'Cookiepocalypse'.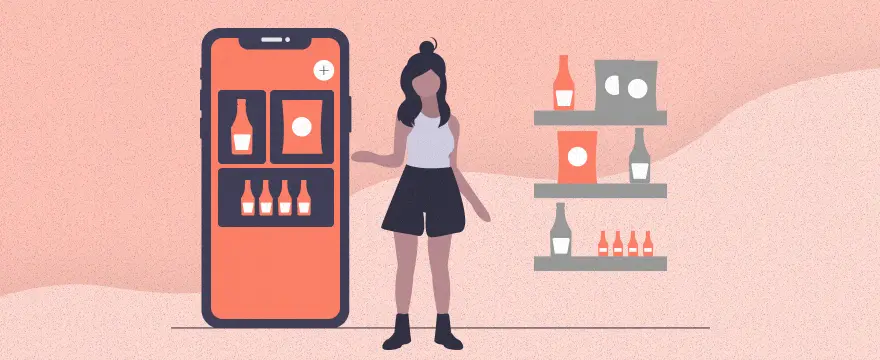 Google announced that they will be phasing out 3rd party cookies by 2022, and Apple revamping its IDFA tracking – that will drastically change how retailers market their products online. For those of you who were living under a rock until just now – 3rd party cookies are the pieces of code that are used to track online users across different websites, and thereby used to target & retarget them. Oftentimes, collected, sold, and resold without the users' complete consent. Which makes it pretty plain to see why these 3rd party cookies had to be killed, with online privacy becoming a requisite. The major challenge that retailers face today is an accelerated digital transformation with business models needing to be a mix of offline & online. Not to mention the lockdown & social distancing induced changes that have caused in-store footfalls to plummet – retail in Singapore hit an all-time low of a drop of 52.1% in May last year as compared to previous years. This has affected even major retailers such as Muji, forcing them to file for bankruptcy in the US as well as shutting down branches in locations around the world, partially because of failing at eCommerce or omnichannel retail approach. Another challenge is that these conditions have also encouraged an already mobile-first generation to live even more of their life online. Online eCommerce portals have reported a significant increase even in segments that are traditionally purchased offline such as grocery shopping. There has been a 129% YoY growth of eCommerce orders in the US and Canada in 2020. And in Singapore, eCommerce is the fastest-growing segment in the digital sector. It is expected to reach $100 billion by 2025 and revenue is expected to have 9% annual growth between 2021-2025. How can retailers prosper and even find new opportunities in these strange and difficult times? There are few ways!
Where are the opportunities to win
The competition among eCommerce players is very high in developed countries and is difficult to maintain the loyalty of customers which is crucial for any brand. If retailers are to break ground in the future, their strategy must help them turn these challenges into opportunities. With global e-commerce hitting almost $4 trillion, it's obvious that there's a lot of potential for retail brands of every size to step up and grab. Let's take a look at the opportunities, that lie waiting for retailers if they make the right moves, that is.
1) The obvious one – Connecting Offline to Online
By connecting offline data to online journeys, retailers can avail better insights on their customers' journeys. With some retail clients, we've observed that their customers behave in a way that's called ROPO – Research Online, Purchase Offline. So when data between offline & online is connected, marketers can get access to a more holistic perception of their customers. Not to mention, also justifying investments into digital marketing instead of just using a window-shopping pattern for eCommerce, and not knowing any of the events before the offline transaction. This means your attribution of marketing spend will be very inaccurate. And you don't want that.
2) Data monetization opportunity
Who doesn't love the sound of new revenue coming in? Retailers with big reach are sitting on a gold-mine of data. And if they use CDP the data are well-structured and ready to be activated. Typically, they have a national reach – very good data about user base preferences, interest in categories, etc. This means they are able to do advertising activation in both owned and paid channels with lower cost and better performance. It's all about digital audience management and activation on DSPs baby!
3) Going from local to international
By moving on to digital the right way, retailers can reach audiences they never could dream of before – breaking through geographical boundaries to even appeal to international audiences. This also brings a significant challenge of well structured logistic and data management allowing to maintain the process. The data about your customers need to be safely accessible to other teams or external companies who will provide these additional services.
4) Turning a Customer into a Lifetime Loyalist
A CDP also allows retailers to activate the customers in their CRM to increase their Customer Lifetime Value (CLV). Typically in the past, this was done through loyalty marketing. However, in today's age, it needs to be more than just points but a persistent recognition program that is designed to profile the customers, to assign them to a life stage and then to continuously find opportunities for cross-sell and up-sell. An apt example would be a baby retailer who provides an assortment of products for all ages – as they start off buying nappies, assumptions can be made on the age of the child. Through proper identification of age milestones, the retailer can then use the CDP's tagging function to automatically push the next set of products for every life-stage or micro-moment that allows the brand to push the right product at the right time and to do it in a manner that is perceived by the Mum as adding value rather than hitting her with an offer.
5) SoLoMo
Social–Local–Mobile has been tossed around for years, the reality of it is that it's extremely hard to execute because when the shopper shifts between online, offline and back again it's really hard to keep track that it is the same person. A CDP solves that issue to persistently track that user. When connected to the social ad accounts of a retailer, for example, the CDP is then able to identify this person was browsing whatever products online. And when they go out into the real world and are within 500m of a physical store, the CDP can then trigger sends out of either direct messaging (email, SMS) or social ad's (Facebook) wherein the content of that is of the product they were looking at and they can add a call-to-action offer that will push them into the physical store.  
What will help you to win this race?
If I had to sum up the go-to strategy in one word, it would be strategic and smart consolidation and activation of your consumer data. Ok, that was a bit more than one word, but you get the point. The top consulting firms in the world are banging the drum about data-driven customer experience driving profit growth and marketing cost optimization and I absolutely agree. What we do at Meiro, enabling brands to utilize their first-party data better. CDP is the proverbial magic wand that retail would need to navigate prevailing conditions that empower retailers to use the most precious business commodity of the future – their consumers' data. First-party data is simply the data of their own customers that retailers own and manage. The data that customers have consented to be collected such as emails, phone numbers, cookies collected by your own website or app, customer support, loyalty program, or other touchpoints besides. But first-party data is still just data, that needs to be correctly utilized to reap its benefits. That's where a CDP comes in by helping marketers to consolidate data from offline & online and then cleanse, segment, and activate it to their needs. A CDP sits between your marketing & data team, and this bridge is its sweet spot. Instead of delays in requesting changes from the IT planning team, CDPs empower analysts and business users to transform data on the fly. Or Meiro CDP does – we can't really speak for the whole category. : ) This means business users are able to easily do advertising activation in any channels with better performance, relevance, and lower budget spend.
From a Single Customer View to Sharp Segmentation
Through best-in-class identity resolution, Meiro CDP creates a Single Customer View and detects different devices (such as mobile phone and tablet) and duplications (like two different email addresses used by one customer). This saves a lot of time, money, and false predictions, but the real magic happens with audience segmentation. We remove hours of work from your IT team and give the business user the ability to create customer segments based on hundreds of pre-built filters to make his life easier. But enough of theory, this is how it works in reality: Imagine with a few clicks, you can segment all the customers who browsed your website, specifically seasonal sale pages. You are also interested in loyal customers, so you filter people who bought something at least five times this year. You can add a condition to exclude all the customers who already purchased a product that is on sale in the last 7 days. Et voilá, you have all the customers who – you know – are interested in sales, but maybe didn't find something for themselves, or didn't have time to finish the shopping. Also, these customers like your brand and shop quite often but didn't buy anything from sales just yet. This segment can be sent to any marketing tool you already use as a remarketing campaign with a limited offer to save 5% on the items in the sale section which expires in 5 days. Check out other retail examples on how to increase ROI and optimize your marketing budget.

The Future of Retail needs Future-Proofing
We've seen the challenges and solutions that retail brands must focus on to face the new cookie-less and omnichannel world. A quick summary of the strategy would be that retail marketers must not hit the snooze button on the wake-up call. It's time to let go of advertising using 3rd party cookies even before they are discontinued and to embrace the richer future that first-party data brings – that allows a greater reach, activates past & new data to maximum effect and that focuses on increasing the Customer Lifetime Value (CLV). The path from offline to online might seem daunting, but with the first right step like implementing a CDP, retail marketers can be well on their way to successfully pivoting, and taking advantage of the cookie-less future. If you're interested in knowing more about how Meiro CDP can help your retail business strategy in the future, give us a ping. We'll be happy to chat with you soon!
---
Pavel Bulowski
Pavel stands behind all the smooth operations and business growth. You would run into him in the queue at airports rather than in one place. Besides that, he enjoys chess, boxing, and history.
---