Data-driven customer journeys with Meiro's new partner, Labrys
30.11.2022
3 min read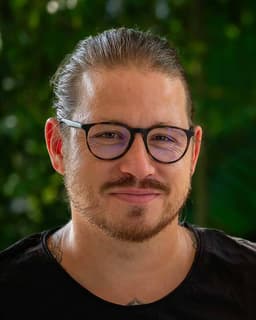 ---
Meiro has formed a strategic partnership with Labrys to jointly deliver data-driven, personalized customer experiences. Disrupting data silos and unifying customer data from multiple sources, making audiences available for true omnichannel communications both online & offline, hence creating orchestrated and data-driven customer journeys will be the focus areas of the alliance, while making this proposition true even behind company firewalls where required – for regulated industries, like finance, telecommunications and healthcare too.
Labrys specializes in customer experience transformation
Headquartered in Istanbul, with offices in Dubai & Sarajevo, Labrys is a digital growth partner & consultant for global Fortune 500 brands, bridging the gap between marketing & technology for future strategic business needs and to create sustainable positive EBITDA along with positive customer experiences. Their industry knowledge combined with deep expertise in marketing & technology domains enables leveraging standardized processes, marketing automation, data-driven analytics, and artificial intelligence/machine learning to deliver personalized experiences across different platforms.
A strategic partnership to drive long-term business value
"The Meiro–Labrys partnership is an exciting step forward for us. Meiro helps clients to grow their business and deliver outstanding personalized experiences by eliminating data silos and activating customer data seamlessly across online and offline touchpoints. Labrys provides a comprehensive understanding of complex marketing technology integrations alongside deep omnichannel expertise and agile delivery experience. Together, we harness the full potential of digital transformation to rapidly deliver scalable and cost-effective solutions for ad & marketing budget optimization and increasing revenue streams. We place our clients on a solid path to success in an ever-fluctuating digital business landscape," highlighted Jana Marle-Zizkova, Meiro co-founder and CEO.
Commenting on this new partnership, Sinan Gunal, Managing Partner of Labrys, said:
"One of Labrys' biggest strengths has always been helping customers to free the chains in data, while creating unified customer profiles for use either in advertising, marketing automation, or contact centers, CRM and all offline channels and with Meiro's CDP platform, we hope to take that to the next level and enable our clients to gain actionable audiences & insights from their omnichannel customer journeys."
"This is a very exciting time for Labrys to be collaborating with Meiro as we further solidify our footprint in the CEE, Turkey, Africa & Middle East to serve our clients. We look forward to combining our data-driven, both marketing and technology based strategic consulting approach with Meiro's CDP capabilities to help our clients deliver highly personalized, timely, and seamless experiences for their customers."
---
Pavel Bulowski
Pavel stands behind all the smooth operations and business growth. You would run into him in the queue at airports rather than in one place. Besides that, he enjoys chess, boxing, and history.
---