Meiro product milestones: recap of H1 2023
16.8.2023
Discover Meiro's strides in H1 2023: 20 new features, enhanced UI, real-time notifications, seamless data integration & AI-driven content. Shaping experiences, one innovation at a time.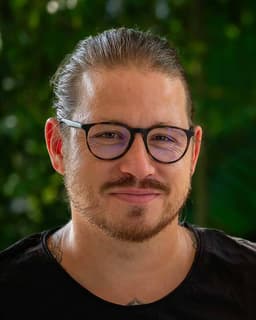 ---
As we evaluate the achievements of the first half of 2023, Meiro remains committed to continuous innovation and delivering exceptional value to our users. Throughout this period, our unwavering focus on user-centric design has defined our progress. Here's a snapshot of our accomplishments.
Over the past six months, we've introduced 20 new features, each thoughtfully designed to empower you, our esteemed user. Our objective has been to provide you with deeper insights, increased efficiency, and the means to drive your business forward.
Yet, advancement doesn't solely hinge on the introduction of novel features. It's also about refining the existing framework to achieve utmost excellence. Adhering to this principle, we've implemented 29 enhancements to our platform. Every adjustment, every refinement brings us closer to ensuring your experience is both intuitive and rewarding.
Our journey towards perfection has not been without its challenges. In our pursuit of excellence, our proficient quality assurance team has promptly identified and resolved 90 bugs, reinforcing the reliability and security of our platform. Your feedback has been invaluable in guiding these enhancements.
Introducing Key Updates
**Revamped User Interface: **We understand that a platform's effectiveness lies not only in its functionality but also in its design. With a modernized appearance, our user interface now features a left-aligned menu for effortless navigation. We've also reconsidered feature naming to create a more intuitive and efficient browsing journey.

Mobile Push Notifications v1: In today's dynamic digital landscape, real-time engagement holds paramount importance. Our latest addition, the native channel for Mobile Push Notifications, addresses this need. Stay connected with your audience in real-time through easily accessible notifications.

Autoload – Seamlessly Integrated Feature: Efficient data integration is the cornerstone of operational success. Through the 'Autoload' feature, you can effortlessly extract customer events from the Meiro Events database to the Meiro Business Explorer. The outcome? A smoother, error-resistant, and swift data integration process.

AI-Enhanced Content Creation: Step into the future with our AI Content Assistant. Bid farewell to manual content creation and harness the capabilities of AI. Whether it's pop-ups, banners, or mobile notifications, our assistant ensures your content is not only effective but also finely tailored to the customers' expectations.
At Meiro, we're not simply developing a product; we're crafting experiences. Each new feature and improvement underscores our commitment to you. As you navigate through these updates, we eagerly anticipate your feedback. Together, we're not just envisioning the future; we're actively shaping it. Your partnership in this journey is truly appreciated.
---
Pavel Bulowski
Pavel stands behind all the smooth operations and business growth. You would run into him in the queue at airports rather than in one place. Besides that, he enjoys chess, boxing, and history.
---